Product Description
Cremation, as an option for the final disposition of a deceased person, has been around for thousands of years. While the beginnings of cremation involved somewhat primitive methods for achieving the end result, modern times and technology have given rise to a more standardized version of the process. Our company manufacture human size cremators that reduce the amount of time necessary to complete the cremation to less than half an hours.
| | |
| --- | --- |
| Model Name | crematory retort burn human body furnace for sale |
| Model Number | HH3000-06 |
| Material | Stainless and Refractory |
| Style | Eropean style |
| Type | Including burning systerm and cold systerm |
| Control Systerm | Japan Mitsubishi PLC and LCD touch screen or touch switches |
| Overall Dimensions | 12000*2360*2700mm |
| Transport Creeper Trolley Size | 3800*830*800mm |
| Temp of Primary Combustion Chamber | 700-900 cent degree |
| Hearth Burning Pressure | -5 to -10Pa |
| Total Power | 20kw |
| Total Weight of Cremator | 27T |
| Total Weight of Carrier | 1.2T |
| Ground Space | 9-10m² |
| Average Fuel Consumption | 3-7kg/case |
| Average Time | 20~35min/case |
| Exhaust of Harmful Substances | In conformity with ISO14001 |
| Package Details | One unit of cremation machine load 1*40HQ container, around 27 Ton Totally |
| Delivery | 35 to 60 days after deposit |
| Payment | 40%TT in advance,60%TT before shipping |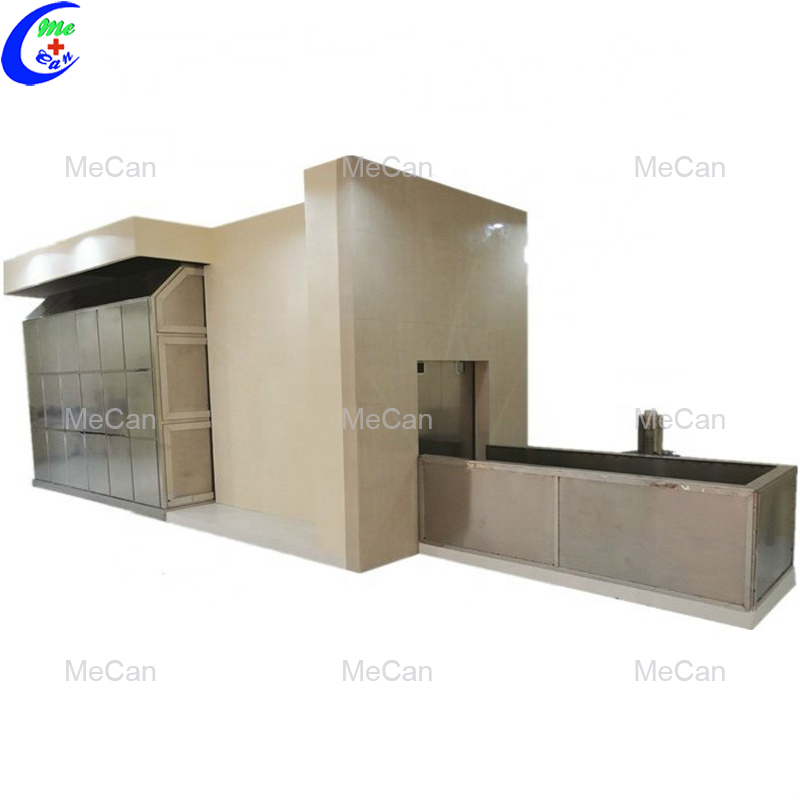 Main Features
During incineration, the body is exposed to a column of flames produced by a furnace fueled by natural gas, oils, propane, etc.
As the corpse is placed in a casket or paper container , the container burns down.
Next, the heat dries the body, burns the skin and hair, contracts and chars the muscles, vaporizes the soft tissues, and calcifies the bones so that they eventually crumble.
The bodies are mostly burned around half a hour. There is no smell and no smoke at all because the emissions are processed to destroy the smoke and vaporize the gases that would smell.
Our crematories machine have fourth afterburner to help burn the body completely.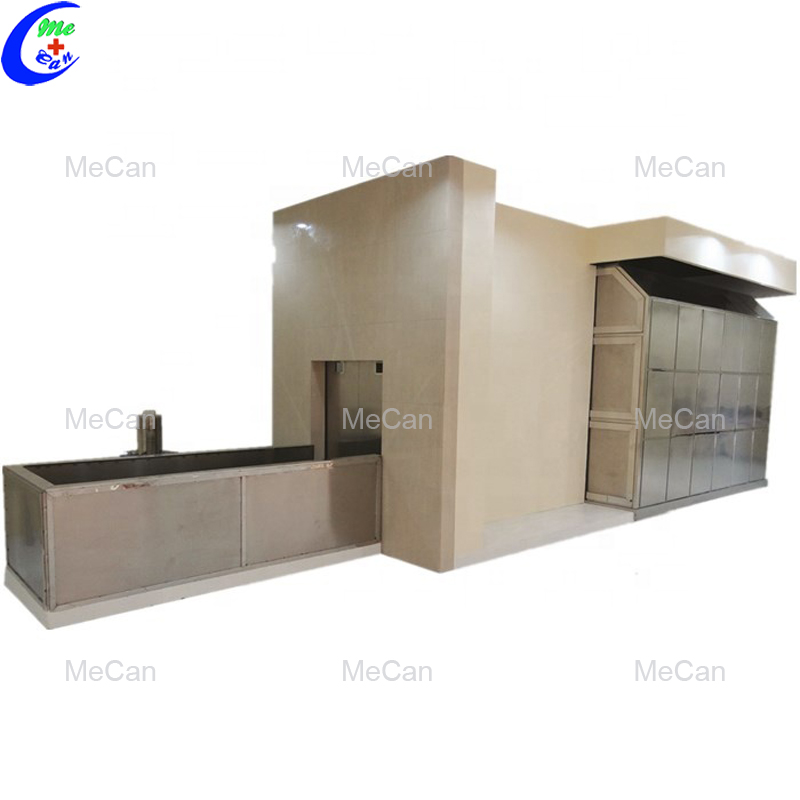 Here is how the cremation process works.
1. body prepare
2. put the body with or without coffin, can be in wooden coffin or cardboard one
3. put the coffin on the conveyor wagon or platform
4. touch the screen, move the body into machine chamber
5. touch the ingnition
6. touch ash out
7. collect the ashes on the platform by hand, best way of showing respect to the deceased

our cremator:
High capacity - automatically controlled airsupply and damper
Recuperation - no additional supply of heat
Smokeless, odourless and dust free mission of waste gases complies with environmental requirements
Easy handling - one man can operate up to 3 cremators
Convenient - only a flat hearth to rake
Duplicate systems - insurance against power failure