Product Description
20kg-500kg Per Hour Medical Waste Incinerator with Gas treatment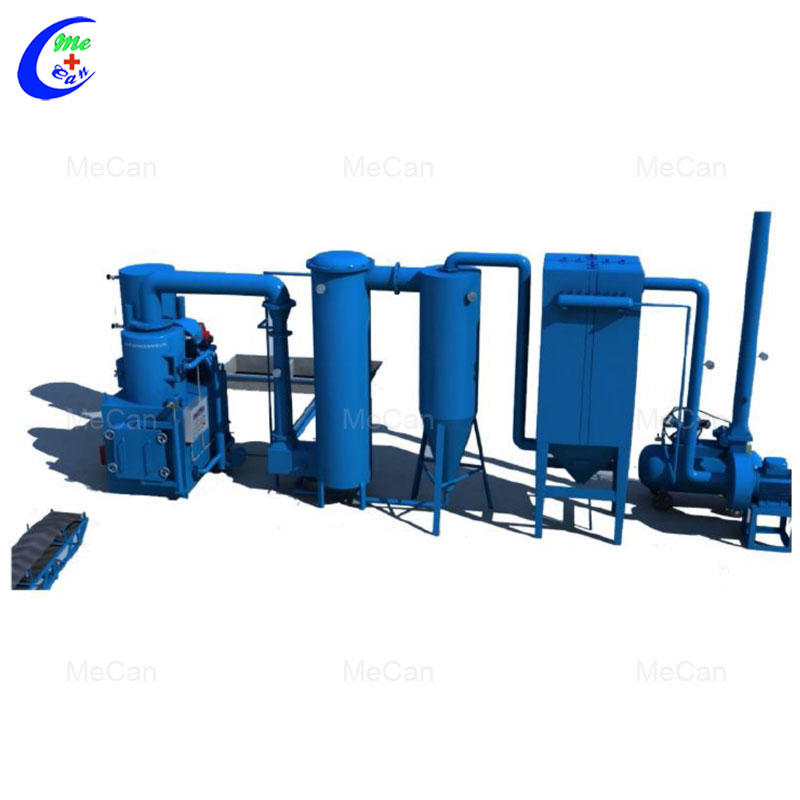 Description
MCFS series medical waste incinerator is a kind of machine that possess the own intellectual property, features unique and advanced merits with compact size, high burning efficiency, reasonable burning technology, high degree of non-harm etc, it is an ideal choice for waste treatment of hospital, hotels, various stations and industries.
1. Specifications
1.Smokeless and no harmful to environment.
2.Continuously and fully burning.
3.Simple operation.
2. Advantage
1) Long lifetime
2) Totally enclosed operation
3) Suitable for treating infectious waste
4) Avoid secondary pollution
5) Simple operation
3. Main features
1) Both gas-motivated and oil-motivated are all can be preferred according to customers` needs.
2) Gasified incineration is used for burning syringe, paper waste, bandage, absorbent cotton and other medical wastes.
3) Daily waste can be burned once by gasified incineration.
4)Gasified incineration, mixed incineration and burnout treatment ensures low emission standard of dust (lower than International standard).
5) Totally enclosed operation is suitable for treating infectious waste to avoid secondary pollution.
4. Application
1) Hospitals
2) Hotels
3) Stations
4) Industries
The follows are our detail information:
Applicable hospital size

(number of beds)

600-800beds

Burning Ability

500kg/ hour

(daily incineration3-6 times)

Size of the Burner

3m*2m*4.8m

Volume of the Burner

Gasification room 3.5m3, secondary buming room 1.5m3, drift a long buming room 0.3m3

Third Burner

Optional

Size of the filling entrance

1080mm*1280mm

Chimney

Height 14m out-radius¢460mm

Blower

Power 1.1kw 0.55kw

Combustion-support combustion machines

Power 0.22kw,fuelconsumption7-14kg/h

Re-burning machine

Power 0.37kw,fuelconsumption15-26kg/h

Running voltage

220V or380V

Weight

About 14800 kg
The medical waste incinerator of MCFS-500 in standard configuration
No

Name

Amount

Specifications

Notes

1

Incinerator

1

A3 steel refractories

Main part

2

The 2 combustion chamber and the combustion chamber mixed

1

A3 steel refractories

Installed in the main body

3

Electric box

1




The main body

4

Fluegas purification system

1

A3 steel refractories

Installed in the main body

5

Combustion burner

1

BTL-14

The main body

6

Reburning burner

1

BTL-28G

The main body

7

blower

1

1650W/220V/380V

The main body

8

Ash rake

1

¢200mm×4000mm

Guangzhou Mecan

9

Pump

1




The main body

10

fuel tank

1




The main body

11

fuel tank bracket

1

¢600mm*2200mm

Guangzhou Mecan

12

Chimney

2

¢460mm*10000mm

¢460mm*5000mm

Guangzhou Mecan

13

Filter switch

5




The main body

14

Thermocouple

2

1200℃

The main body

15

Operational procedures

1




The main body
Here is some video of the incineration, please find it on Youtube, and here are the web address:
Installation of gas purification room of incinerator
https://youtu.be/BfKmU5oC5Y4
Connect the oil tank to incinerator
https://youtu.be/RHa3uhgkFtU
Filling of oil tank of incinerator
https://youtu.be/ZQ9IvQUH4dE
Take out the gas of the connetation from oil tank to incinerator
https://youtu.be/kpCYHDt9ZCI
Operation of incinerator
https://youtu.be/Z8MqN5sp1cA
The follows are our real products' pictures of our medical waste incinerator.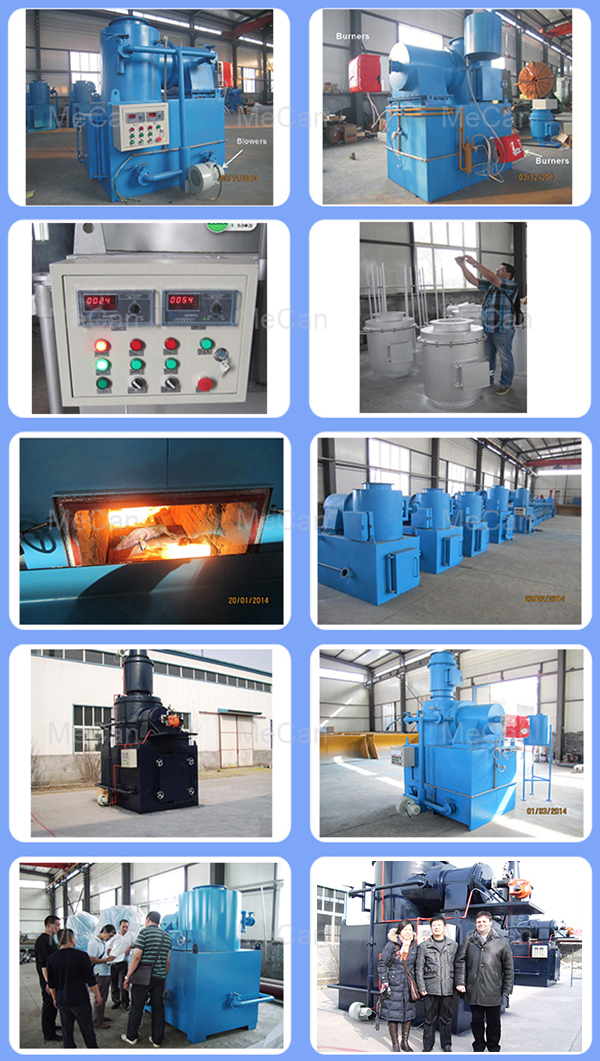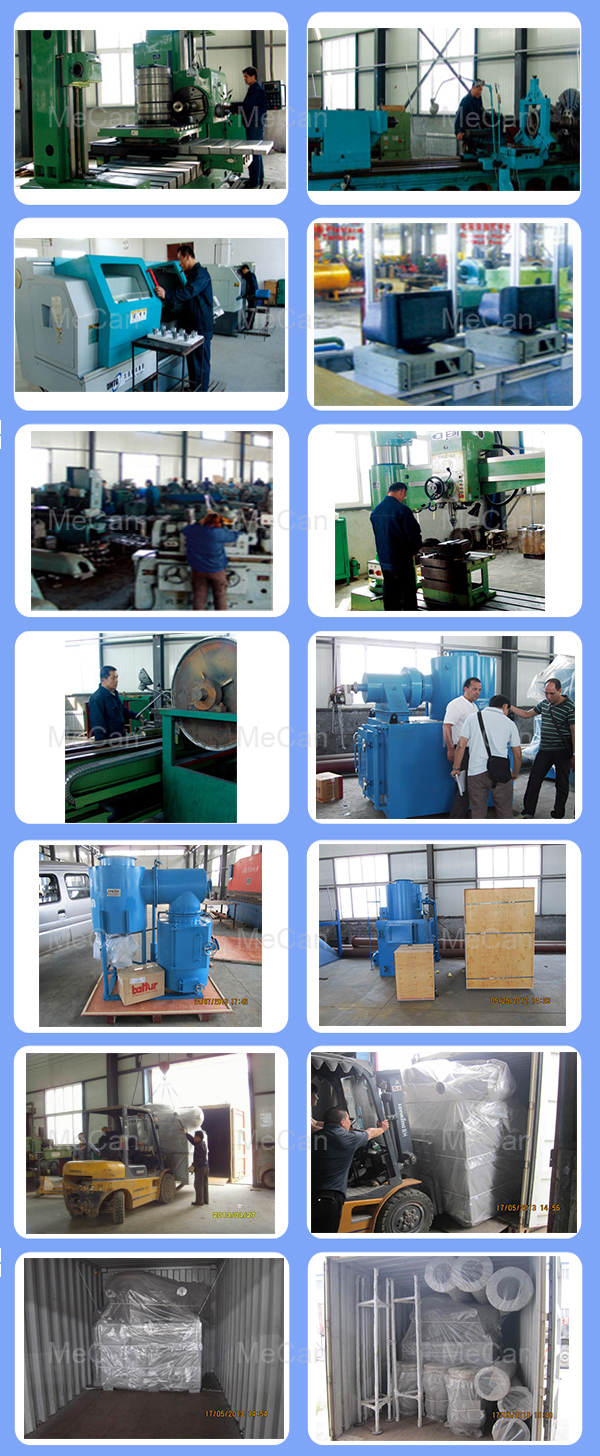 Drawing of Our Medical Waste Incinerator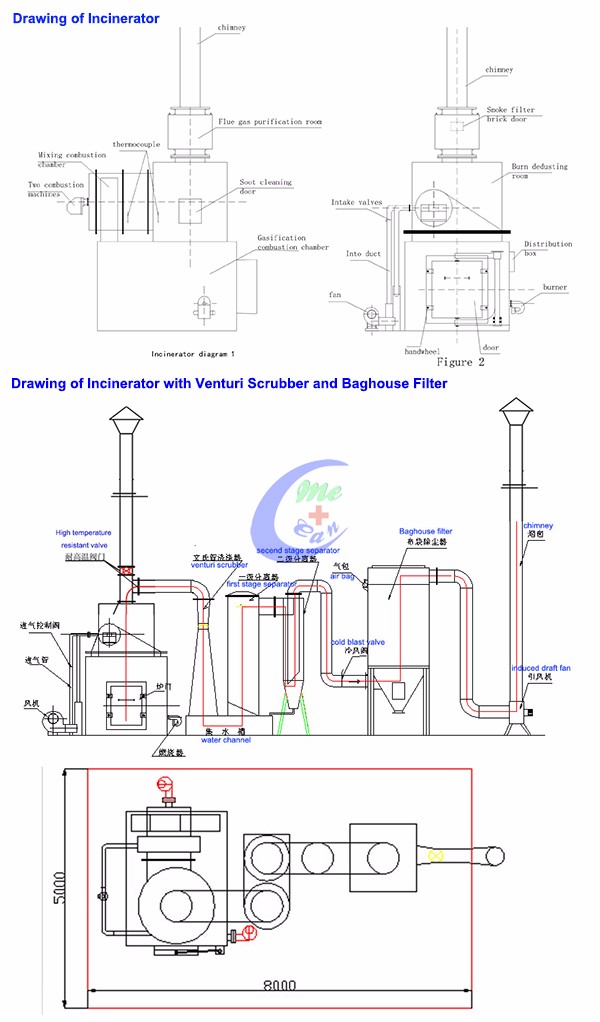 Medical Waste Incinerator with spray tower, deacidification tower, cyclone dust collector, bag filter, activated carbon adsorption, etc.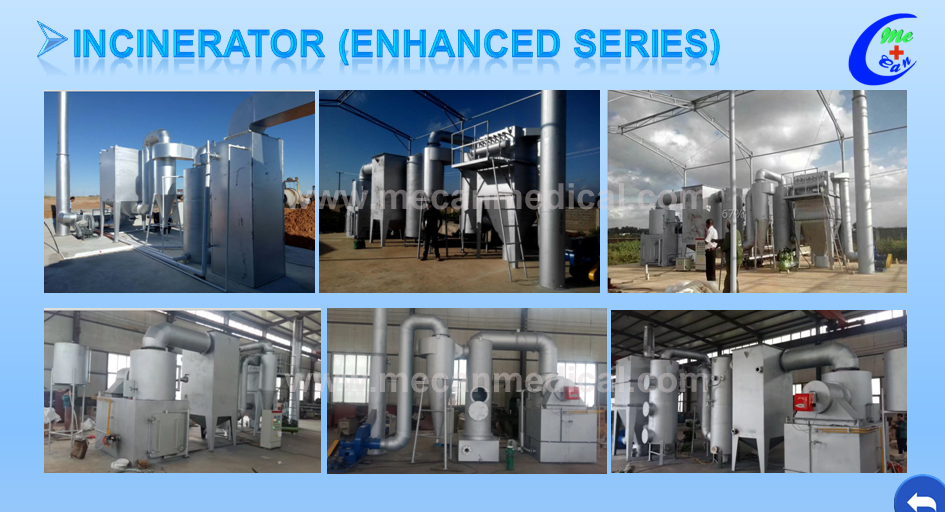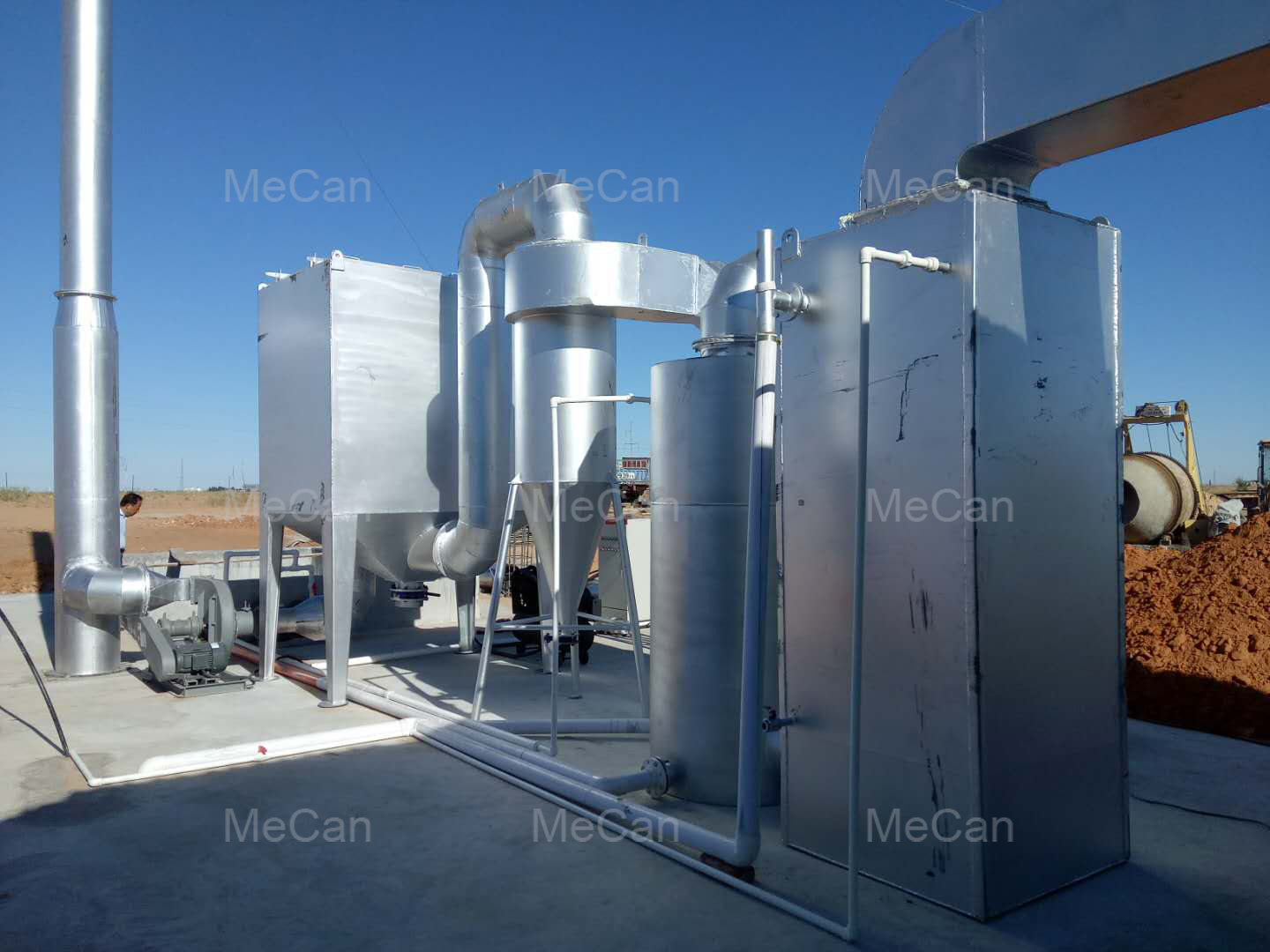 Some Case of our Medical Waste Incinerator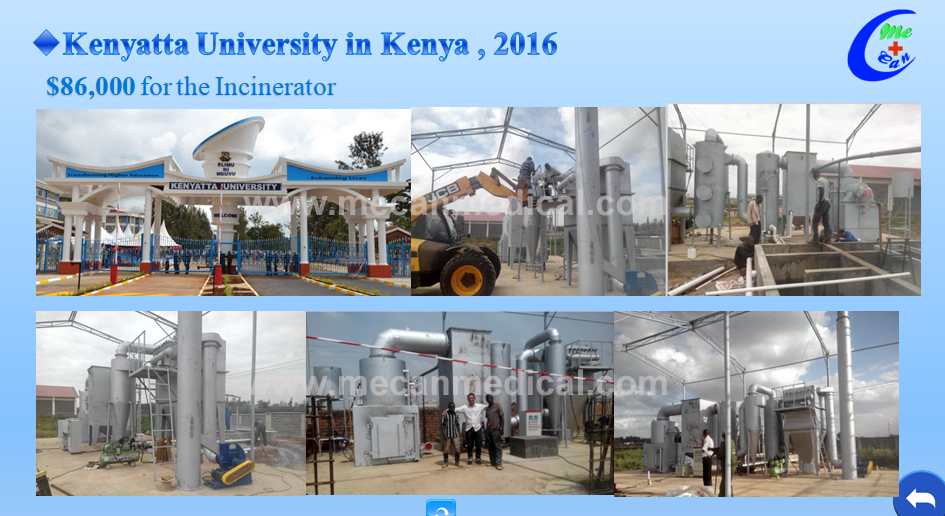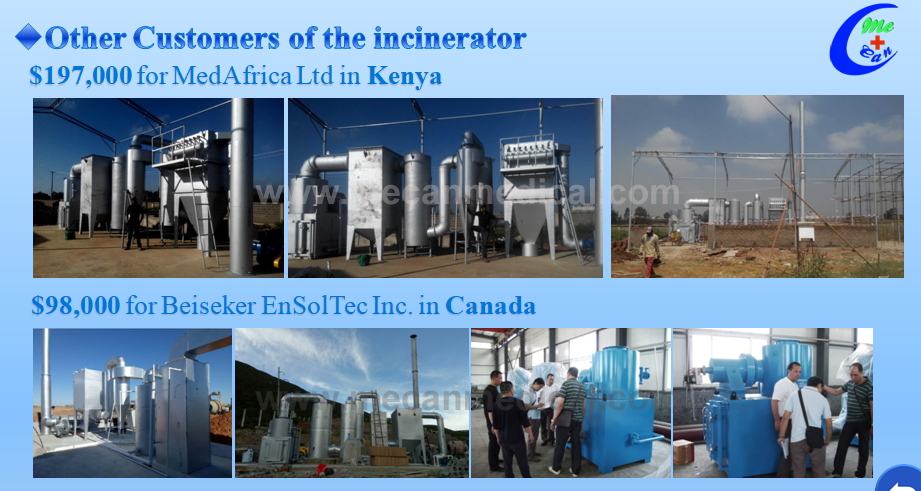 Video of MCFS-500G Incinerator with Enhanced Gas Scrubber Unit
https://youtu.be/V3f3Cy30_Is
Video of MCFS 500 incinerator with venturi scrubber
https://youtu.be/PMyewb9IiIo
Why choose us?
1.We have more than 12 years trading experience, our products have sold all over the world.
2.We have our own logistic company, which can extremely raise efficiency.
3.We have our own incinerator company, products delivery from factory and quality is assured.
If you need other styles,please tell us and we will try our best to producing satisfied products.
If you are interested in these products, please don't hesitate to contact me.
Your inquiry will be highly appreciated.