Product Description
The cremator machine main burning and post-combustion chamber is built in high-temperature resistant refractory.Through many layers of isolation material as well as recovery of heat, an economic operation can be achieved, as well as a low temperature on the cover plates.Our furnaces have been equipped with post-combustion chamber, which is absolutely essential for reduction of the hydrocarbons present.
| | |
| --- | --- |
| Model Name | stainless steel fuel or gas cremation machine cremation furnace for human corpse |
| Model Number | HH3000-26 |
| Material | Stainless and Refractory |
| Style | Eropean style |
| Type | Including burning systerm and cold systerm |
| Control Systerm | Japan Mitsubishi PLC and LCD touch screen or touch switches |
| Overall Dimensions | 12000*2360*2700mm |
| Transport Creeper Trolley Size | 3800*830*800mm |
| Temp of Primary Combustion Chamber | 700-900 cent degree |
| Hearth Burning Pressure | -5 to -10Pa |
| Total Power | 20kw |
| Total Weight of Cremator | 20T |
| Total Weight of Carrier | 1.2T |
| Ground Space | 9-10m² |
| Average Fuel Consumption | 3-7kg/case |
| Average Time | 20~35min/case |
| Exhaust of Harmful Substances | In conformity with ISO14001 |
| Package Details | One unit of cremation machine load 1*40HQ container, around 27 Ton Totally |
| Delivery | 35 to 60 days after deposit |
| Payment | 40%TT in advance,60%TT before shipping |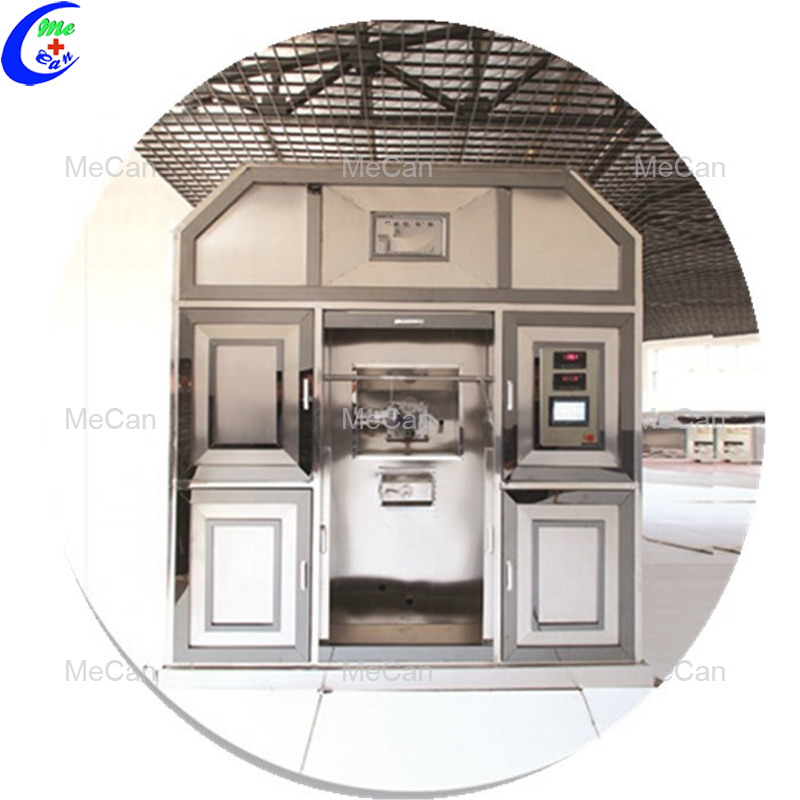 Main Features
During incineration, the body is exposed to a column of flames produced by a furnace fueled by natural gas, oils, propane, etc.
As the corpse is placed in a casket or paper container , the container burns down.
Next, the heat dries the body, burns the skin and hair, contracts and chars the muscles, vaporizes the soft tissues, and calcifies the bones so that they eventually crumble.
The bodies are mostly burned around half a hour. There is no smell and no smoke at all because the emissions are processed to destroy the smoke and vaporize the gases that would smell.
Our crematories machine have fourth afterburner to help burn the body completely.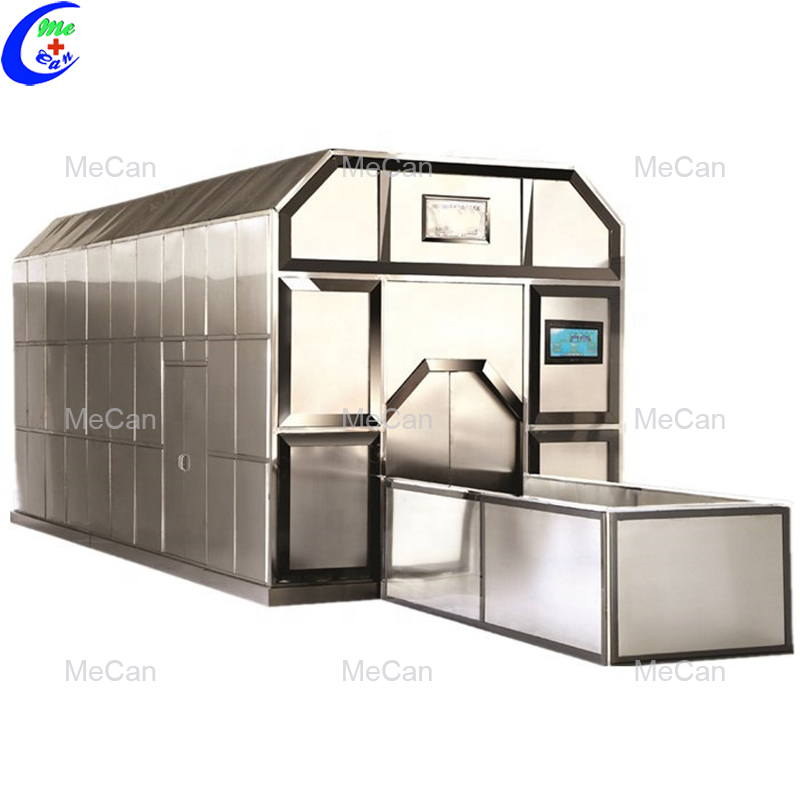 Our cremators adapt the latest combustion technology, four times burning technology ensure the emissions purified.
First Time Combustion is direct combustion inside the primary chamber. Integrated with hot blast oxygen supply (300℃), most smoke and gas get burned as spontaneous combusting of corpse and enforced by the main burner supporting at times.
Second Time Combustion: The smoke and gas substance released from the primary chamber gathered in the secondary burning and multiple collision take place, decomposition and oxidation of that harmful substances speedup this way and by the special construction of the secondary burning chamber.
Third Time Combustion is the strengthen combustion of the gas and smoke. Burner starts work to strengthen the burning if temperature under 700℃,otherwise above 700℃the high temperature gas and smoke burn itself matched with the suitable amount of oxygen.
Fourth Combustion occurred in the gas way and underground smoke channel, gas and gas substances flameless burned totally before injection into the atmosphere.