Product Description
Incinerators is environmentally friendly equipment.Incinerators adopt high temperature heating technology. Waste is burned in an incinerator.Harmful substances in waste are pyrolyzed at high temperatures and destroyedThe Incinerators absorbs advantages of similar equipment both at home and abroad.It is suitable for the harmless treatment of waste gas, waste liquid, solid waste fuel, medical waste, domestic waste, and animal carcasses.
Specifications of medical waste incinerator
1.Smokeless and no harmful to environment.
2.Continuously and fully burning.
3.Simple operation.
1. Description
MCFS series waste incinerator is a kind of machine that possess the own intellectual property, features unique and advanced merits with compact size, high burning efficiency, reasonable burning technology, high degree of non-harm etc, it is an ideal choice for waste treatment of hospital, hotels, various stations and industries.
2. Advantage
1) Long lifetime
2) Totally enclosed operation
3) Suitable for treating infectious waste
4) Avoid secondary pollution
5) Simple operation
3. Main features
1) Both gas-motivated and oil-motivated are all can be preferred according to customers` needs.
2) Gasified incineration is used for burning syringe, paper waste, bandage, absorbent cotton and other medical wastes.
3) Daily waste can be burned once by gasified incineration.
4)Gasified incineration, mixed incineration and burnout treatment ensures low emission standard of dust (lower than International standard).
5) Totally enclosed operation is suitable for treating infectious waste to avoid secondary pollution.
4. Application
1) Hospitals
2) Hotels
3) Stations
4) Industries
Medical refuse Incinerator
Item

Spec.

Applicable hospital size

(number of beds)

300-500 beds

Burning Ability

200-300kg/time (3-6 times/day)

Size of the Burner(m)

2.2L*1.4H*3.8B

Volume of the Burner

Gas room 2.4m³,Secondary burning room 1.2m³

Chimney

Height 10m,Outer diameter 400mm

Air blower

1.1kw

Combustion burner

0.22kw, fuel consumption 6-10kg/h

Re-combustion burner

0.37kw, fuel consumption 10-20kg/h

Running-voltage

220V or 380V

Weight

About 8000kg
The product is mainly suitable for solid medical waste (including pollution), waste plastic and rubber etc, at high temperatures they can be divided into organic compounds.
we can offer all kinds of waste incinerator for industrial waste, medical waste, chemical waste and daily waste at any capacity.
The medical waste incinerator of MCFS-120 in standard configuration
No

Name

Amount

Specifications

Notes

1

Incinerator

1

A3 steel refractories

Main part

2

The 2 combustion chamber and the combustion chamber mixed

1

A3 steel refractories

Installed in the main body

3

Electric box

1

The main body

4

Fluegas purification system

1

A3 steel refractories

Installed in the main body

5

Combustion burner

1

BTL-10

The main body

6

Reburning burner

1

BTL-26G

The main body

7

blower

1

1100W/220V/380V

The main body

8

Ash rake

1

200mm×3000mm

Shandong green

9

Pump

1

The main body

10

fuel tank

1

The main body

11

fuel tank bracket

1

500mm×2200mm

Shandong green

12

Chimney

2

400mm×5000mm

400mm×5000mm

Shandong green

13

Filter switch

5

The main body

14

Thermocouple

2

1200°C

The main body

15

Operational procedures

1

The main body
Other models:
| | | | | | | | | |
| --- | --- | --- | --- | --- | --- | --- | --- | --- |
| Model No. | MCFS-20 | MCFS-30 | MCFS-50 | MCFS-50X | MCFS-100 | MCFS-150 | MCFS-300 | MCFS-500 |
| Applicable hospital size (number of beds) | 30-50 beds | 50-100beds | 100-200beds | 150-250beds | 200-300 beds | 200-300beds | 300-500 beds | 600-800beds |
| Burning Ability | 10-20kg/ times (3-6 times/day) | 20-30kg/ times (3-6 times/day) | 30-50kg/ times (3-6 times/day) | 50-80kg/ times (3-6 times/day) | 80-100kg/ times (3-6 times/day) | 100-150kg/ times (3-6 times/day) | 200-300kg/time (3-6 times/day) | 300-400kg/ times (3-6 times/day) |
More detaies of medical waste incinerator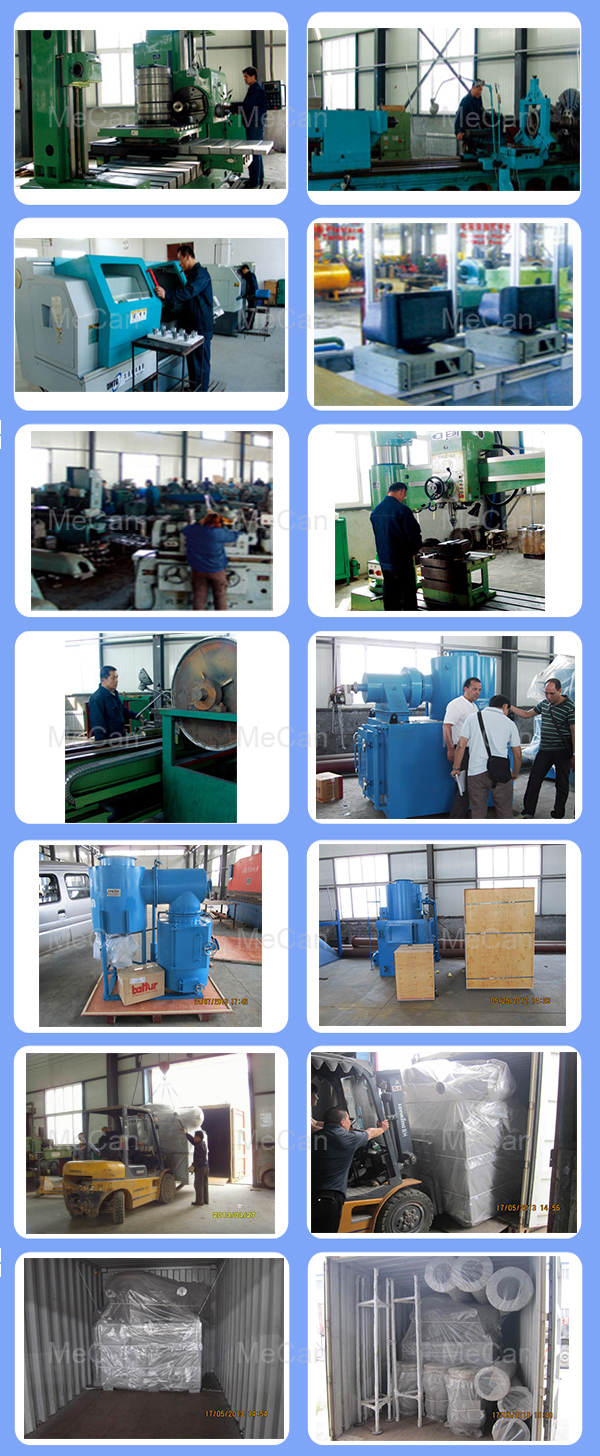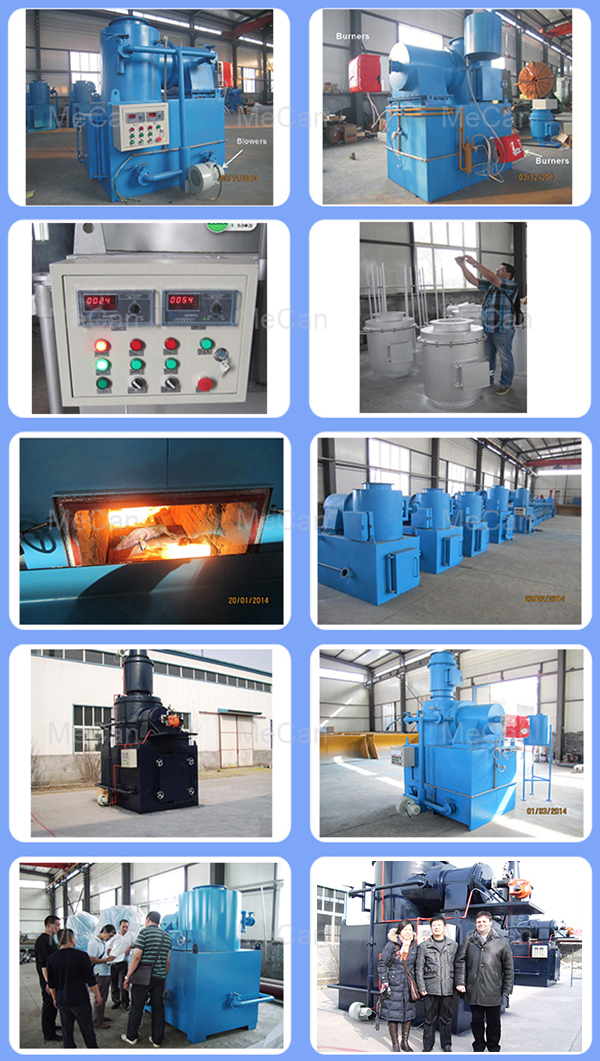 Drawing of medical waste incinerator