Product Description
Full Automatic Sterilization Machine/Sterilizer Retort/Food Autoclave Sterilizer is universal type retort which can be used to process any type of products in any type of containers. The operational and maintenance cost are less which make it welcomed by most of the customers. Up tank is hot water tank, down tank is sterilizing tank.

The retort is suitable for all kinds of high temperature resistant packaging material, like tin canned, metal canned, glass container, plastic packaging material, flexible retort pouches, trays and etc.
MULTI-PROCESS PILOT RETORTS
• Optional oscillating motion
• Available in static, oscillating and rotary, water immersion option
• Tests pasteurization, sterilization, and cooking of food products in any type of container
• Research and development of new products
• Simulation of new recipes and processes for existing products
• Production of small runs for market studies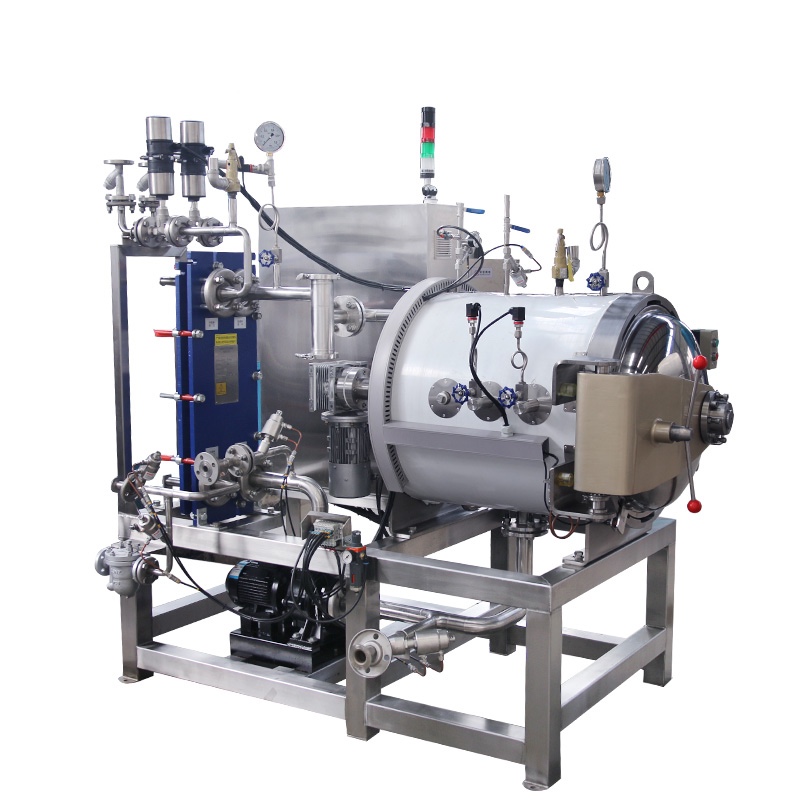 Retorts are at the heart of many shelf-stable food processing lines such as:
• Milk
• Fruit Juices
• Tea, Coffee
• Soups, baby food, pet food
• Sauces etc.
Control mode

2 KW

Electricity: 1.1 Kw/batch

Steam: 2.5 Kg/batch

Process water : 80 L

PLC automatic