Product Description
A coffin is a funerary box used for viewing or keeping a corpse, either for burial or cremation.

The word took two different paths, cofin in Old French originally meaning basket, became coffin in English and became couffin in modern French which nowadays means a cradle. A distinction is often made between coffin and casket: the latter is generally understood to denote a four-sided (almost always rectangular) funerary box, while a coffin is usually six-sided.However, coffins having a one-piece side with a curve at the shoulder instead of a join are more commonly used in the United Kingdom (UK).
| | |
| --- | --- |
| Name | low temperature coffin goodbye Chinese funeral metal and wooden corpse casket |
| Application | corpse cold storage/embalming equipment |
| Temperature range | -20 to 5℃ |
| material | titanium or stainless steel or wooden for choice |
| Room inner size | 1950*630*440 mm |
| Body Tray Size | 1940*580mm |
| overall size | 2350*970*950mm |
| Compreser | two compresers |
| Temperature controller | with separate temperature controller |
| Net weight | 300kgs |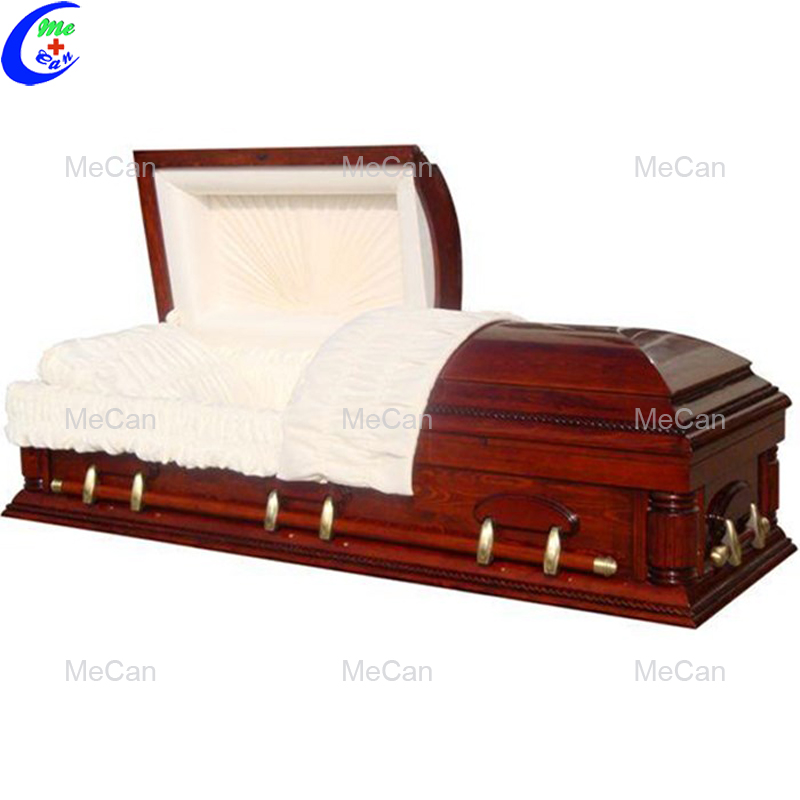 Main Features
Material: What it's made of
Burial caskets are commonly available in either metal or wood. Some prefer metal for its durability, design/color variety and high-quality finishes. Others are drawn to the warmth and natural beauty of wood. We provide a range of styles in a variety of metals and wood species, so you can choose the right casket for your

Design: What it looks like
Details make a difference, including considerations such as:
Style, grade and color of interior fabric
Color and level of finish – brushed or painted metals, highly polished or satin woods
Shape (based on the workmanship and materials involved) – from simpler, lower-priced square caskets to higher-value rounded urn designs
How handles and other hardware complement the casket's overall appearance

Special Features: What it does to represent your loved one's life
Some products allow you to participate in the final design and reflect individual interests, passions and history. They provide an opportunity to personalize with meaningful words, symbols or other reminders of a one-of-a-kind life story.