Product Description
Ice coffin is mainly used to store the body. In case of special circumstances, the body cannot be cremated, and the body is afraid to decompose due to excessive temperature, the body shall be stored in the ice coffin. As a result, ice coffins are mainly used to refrigerate corpses and are often rented out by hospitals, funeral homes, police stations and even the general public. Ice coffins play a unique role in their particular industry.
| | |
| --- | --- |
| Name | funeral home use to staorage the corpse ice coffin made in wood |
| Application | corpse cold storage/embalming equipment |
| Temperature range | -20 to 5℃ |
| material | titanium or stainless steel or wooden for choice |
| Room inner size | 1950*630*440 mm |
| Body Tray Size | 1940*580mm |
| overall size | 2350*970*950mm |
| Compreser | two compresers |
| Temperature controller | with separate temperature controller |
| Net weight | 300kgs |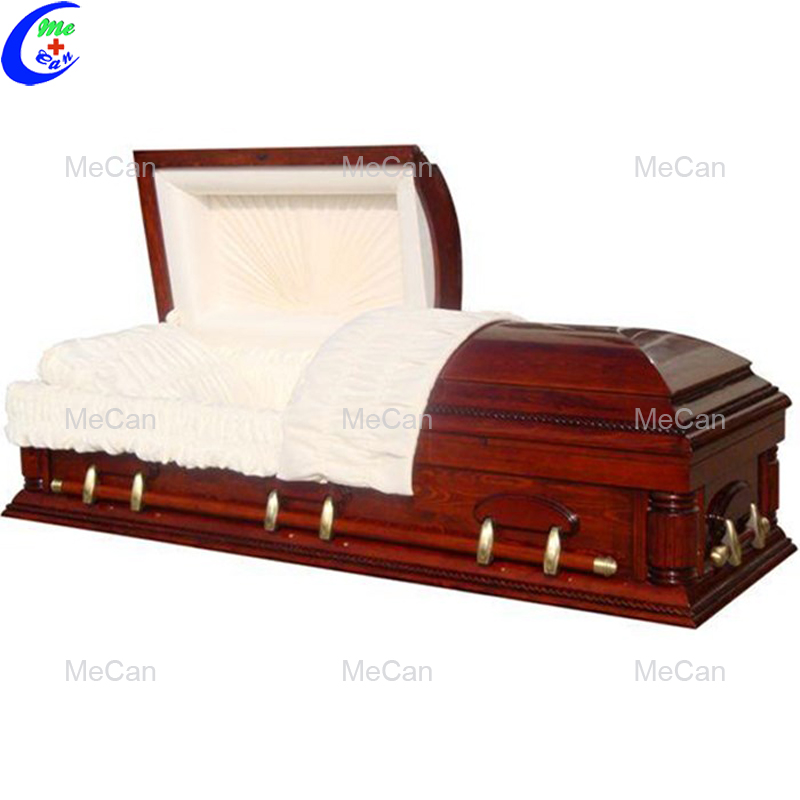 Main Features
Seen from the outside, the ice coffin consists of a coffin cover and box. The coffin cover is composed of two layers of PC endurance plates. The interior is decorated with artificial flowers and surrounded by colorful lights.
The box body comprises an outer box body and an inner box body. The outer box is mainly made of metal materials. The internal refrigeration system mainly includes compressor, condenser, evaporator and other parts. The three main parts work together to keep the machine cool and the body from rotting.